THURM – Your boat rental in Majorca
Since more than 8 years the THURM CONCEPT S.L. group is operating successfully in the yacht charter business on Mallorca. We provide boat rentals as well as services for boats. We have our own fleet of currently 10 boats, including motor boats, motor yachts and sailing yachts.
Thanks to our two storage buildings, which are situated in the industrial area of Santa Ponsa, we are able to offer you a full service referring storage, maintenance and repairs.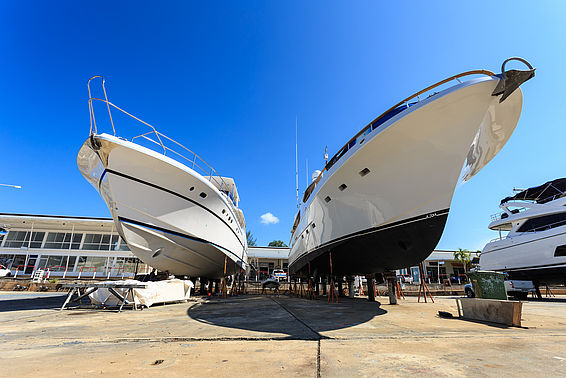 Our services:
Travellift & Transport
Boat storage & Winterrizing
Maintenance & Repairs
Engine-Service & Repairs
Your boat safely in the best hands! From 20 €/m2 per day!
TRAVELLIFTS & TRANSPORTS
DE-RUSTING & CLEANING
POLISHING
WINTERIZING
UPHOLSTERY & SAIL REPAIRS
ANTIFOULING
REFURBISHMENTS & REDEVELOPMENT
MAINTENANCE & REPAIRS IN WATER
ENGINE SERVICE & REPAIRS
ELECTRICAL MAINTENANCE & REPAIRS
HULL & GELCOAT REPAIRS